Andy Q. V. Le, DDS, DABOI/ID, FICOI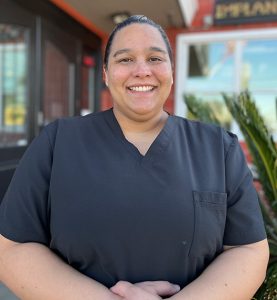 As an associate dentist, Dr. Schexnayder provides exceptional dental care for her patients, including fillings, cleanings, Invisalign clear aligners and assisting in complex treatment planning and surgical cases. She is a graduate of the University of California, Los Angeles School of Dentistry and completed her dental post-bachelor program at San Francisco State University. Her research in parental functional health has been published in the Journal of the California Dental Association, and she is an active member of the Contra Costa Dental Society.
When she is not creating beautiful, healthy smiles at Le Chabot Dental, Dr. Schexnayder spends her time with her new husband baking, hiking and swimming. She is also an avid reader of fantasy novels such as the Harry Potter and Belgariad series.